Why Join UFDC?
There are many good reasons to join our doll club, not least of which is to experience the opportunity to get together with others who understand and share your love of dolls.
By joining UFDC you become a part of a vast network of members involved in the doll world.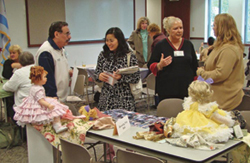 Members who get together to talk dolls, to trade doll knowledge, to attend conferences, conventions, doll exhibits, doll sales, and other special doll collecting events.
UFDC provides all of its members with the opportunity for a deeper level of doll study through our publication DOLL NEWS, through the research facilities at our Headquarters in Kansas City, Mo, through our Audio-Visual Program lending library, through in-depth Seminars and Workshops, and through the ever-expanding Educational components of this web site.
Perhaps most importantly, our members experience the bonds of deep friendship that are made possible by being a part of the active community of collectors that is the core of UFDC.
Types of Membership
Several types of membership are available to doll collectors and those associated with dolls through their business or profession.
Local Club Member
Joining a Local Doll club is a wonderful way to meet other collectors in your area. Doll club meetings offer study, sharing, friendship, and fun all centered on a shared love of doll collecting.
If you are interested in finding out about a local UFDC member-club go to the Regions page and click on your area to find your Regional Director. The Regional Director will work with you to find a club for you.
Member-at-Large
Constrained by challenges of distance or schedule? Becoming a UFDC Member-at-Large offers a means of connecting to the doll collecting community for those who are unable to join a local member-club.
MAL Membership includes all UFDC informational mailings, including a newsletter for your area and a subscription to DOLL NEWS. If you have further questions, contact us.
Join or Renew
Online Club Member
The content of this section is being updated. In the meantime, please contact your Regional Director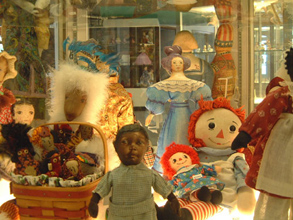 Corporate, Library & Museum Memberships
The benefits of UFDC membership are available for your business, library or museum. To grow your organization by exploring these membership opportunities contact us for more information.
Coming Soon
Any questions about Membership? Please contact us and we will be happy to help you find your perfect fit within UFDC!