Junior Collectors
Junior Collectors are young people (under 18) who are affiliated with a UFDC club, though Junior Collectors are not officially members of UFDC. Junior Collectors are the doll collectors of the future, so UFDC has special programs just for them!
There are Junior Collector's events held each year at the national Convention.
Some local clubs sponsor Junior Collector events and some even have on-going Junior Collector groups.
Useful documents for adult sponsors:
Workshop Ideas (PDF files):
---
Junior Collector Coordinators:
Erica Cruz – ericas4dolls@gmail.com – Erica is a member of Maryland Doll Club and Sugarland Searchers Doll Club of Maryland. She is currently in her second year at Montgomery College, and has recently been accepted into the Phi Theta Kappa Honors Society. Her favorite doll is American Girl, but she also has an extensive collection consisting of Madame Alexander, Leeann, Barbie and especially Kelly.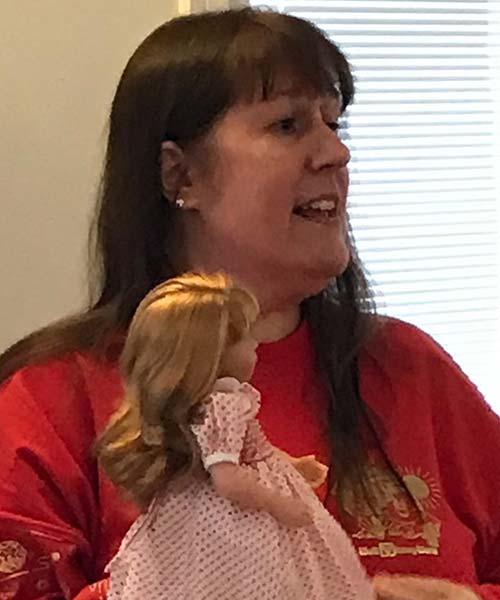 Kim McIntyre-Bott – kimmie@lyis1.com – Kim is currently the President of Chesapeake Doll Club of Maryland and a member of BFF BJD Club. She loves sewing and knitting for her dolls and setting them up in scenes. Her collection is filled with artist dolls such as Tonner Dolls, Sylvia Natterer, Helen Kish, Diana Effner, Plusczok, Boneka and Ruby Red Galleria. She has taught after-school art programs to children and loves doing crafts with kids.